Self Storage Security Cameras Video Surveillance Systems
Rockford IL Loves Park IL Machesney Park IL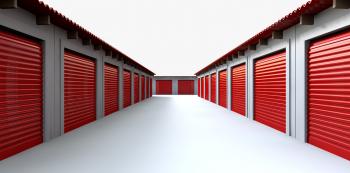 (815) 963-0495



NO MONTHLY FEES

OR LONG TERM CONTRACTS EVER!

HIGH DEFINTION INFRARED SECURITY CAMERAS

LICENSE PLATE RECGONITION CAMERA SYSTEMS

MOTION DETECTION RECORDING

WIRELESS VIDEO TRANSMISSION

LIVE VIDEO MONITORING ON ANY SMART PHONE

PROFESSIONAL INSTALLATION / 36 YEARS EXPERIENCE

FAST FREE ESTIMATES / SECURITY SURVEYS

5 STAR AFTER THE SALE SUPPORT

TRUST THE PROS SINCE 1905
MAKE SURE YOU ALWAYS HIRE A LICENSED SECURITY PROFESSIONAL IL. LICENSE # 192-000144
SEE OUR 5 STAR GOOGLE BUSINESS REVIEWS
M. Spinello and Son Locksmiths is the area's leader in self storage security in the Rockford IL, Loves Park IL, Machesney Park, IL and surrounding areas in northern Illinois. We provide complete security solutions including HD video surveillance systems, HD security cameras and other security equipment as well as locksmith services for the self storage facilities.
We can also upgrade your existing analog security cameras to HD security cameras using the same wire already in place.

SEE OUR 5 STAR GOOGLE BUSINESS REVIEWS
Our 4K IP HD video surveillance systems allow you to zoom in on recorded images with no quality loss. We also offer wireless HD camera transmission equipment so you can transmit HD security cameras from outlying self storage buildings to one central location.
Here are just some of the services and equipment we provide for self storage facilities (no monthly fees or long contracts)
Complete HD digital video surveillance systems and equipment
HD security camera remote monitoring
4K IP security cameras and network video recorders
License Plate recognition security cameras
Expert and professional installation of all storage facility HD security camera equipment
Wireless security camera transmission equipment to be used between storage buildings
Access control keypads and card readers to work with electronic gates
Facility communication systems
Office and management security equipment and locksmith products and services
Unsurpassed sales team expertise on designing and providing the exact equipment that fits your storage facility
Each storage facility security system is customized for your exact needs. We have over thirty five years of experience!

Ask us to demo an existing system already in place.

Have your new HD video surveillance system installed right the first time!

(815) 963-0495