Our Store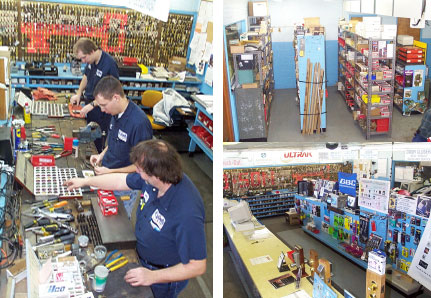 M. Spinello and Son Lock Safe Security Experts have only one location at 522 Chestnut Street in Rockford, IL. We're located 2 blocks west of the BMO Harris Bank Center. Visit our fully stocked walk-in showroom to find out see why M. Spinello and Son Lock Safe Security Experts is your complete Security Source.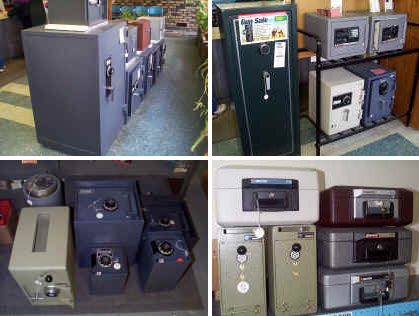 Are there documents and/or valuables in your home or business that should be protected from fire and burglary? M. Spinello and Son Lock Safe Security Experts can provide you with this protection. We have Rockford's largest selection of new and used safes. You'll find fire safes, burglary safes, cash boxes, delivery driver truck safes, gun safes, records safes, computer media safes, floor safes, depository safes and more. We also lease safes and purchase used safes. If you need a safe we don't have in stock, we can order it for you. We provide delivery and professional installation for all of our safes. Please visit our products page and go to safes to find the safe that is right for you.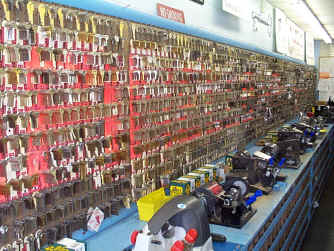 M. Spinello and Son stock over 10,000 key blanks. We stock both foreign and domestic automotive keys, CHIP keys, laser cut keys, auto remotes, house keys, luggage keys, safety deposit keys, bank keys, mailbox keys, file cabinet keys and more. We can duplicate most of the late model automobile ignition keys with the computer chip inserted inside the key. We duplicate high security automotive ignition keys as well. Why drive all over town to find the key you need duplicated. Visit us first for any keys you may need. We also guarantee every key we make!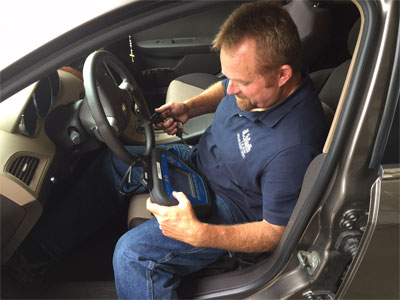 M. Spinello and Son offers drive in automobile lock service in our drive in service bay. We sell and program new ignition CHIP keys and new auto remotes with our computerized vehicle programmer as well as repair and re-set locks on automobiles for owners as well as dealers or automotive shops. We service sports utility vehicles, vans, trucks, semi's, recreational vehicles, buses, and more. We can repair or replace your vehicle's door, trunk, ignition, and rear hatch locks or re-key your vehicles existing locks if your keys are lost or stolen. We repair and replace truck tool box locks as well. We can also duplicate any automotive key or provide you with a new auto remote as well.

M. Spinello carries many different lines of padlocks, from residential to heavy industrial. We stock padlocks with extra long shackles, and padlocks that can be keyed to the same key you use for your facilities main entrance. We stock boxes of padlocks that are key alike, so your facility can use one key for many different padlocks.

M. Spinello and Son also carry many other accessories at our 522 Chestnut Street location. Key rings, belt and clip key rings, gold plated key rings, customized automobile key rings, coiled key rings, pull apart key rings, colorful key caps, realtor key boxes, key cabinets, magnetic and Velcro hide-a keys, luggage tags, key I.D. tags, tear gas, pepper spray and more. All of these items are on display in our showroom at our one downtown location west of the river on Chestnut St.