Store Over The Years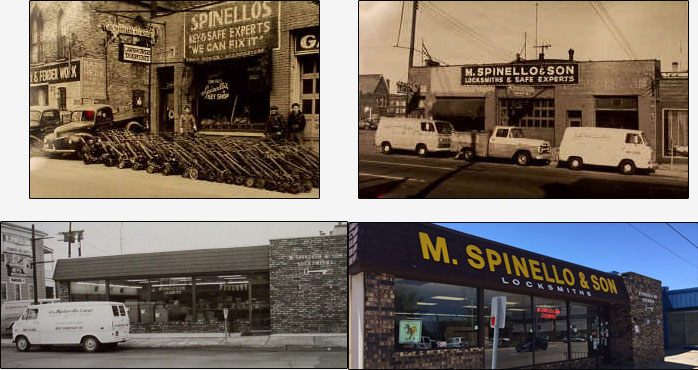 M. Spinello and Son Lock Safe Security Experts has been downtown on Chestnut St. for over 100 years. Our business has evolved just like our storefronts above. We are an anchor in the downtown business district and continue to serve from our one and only downtown location at 522 Chestnut St. Stop by. We look forward to seeing you!
DON'T GET FOOLED! GET THE ORIGINAL SPINELLO! M. Spinello and Son, Inc. is not affiliated or connected with any other
Spinello lock Company
. We have only one location, Downtown at 522 Chestnut Street Rockford, IL 61102 Since 1905. Remember the M! Business Hours: Monday- Friday 8 AM - 5 PM.
(815) 963-0495