Don't Get Fooled! Get The Original Spinello! Not Affiliated With Any Other Spinello Locksmith / Remember the "M" / Only One Location / CLICK HERE!
Spinello Lock Rockford IL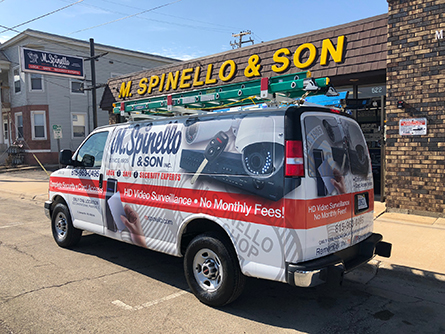 (815) 963-0495


REMEMBER THE M!

Experience the difference!
Always Professional / Always Courteous / Always Friendly / Always Interested
ALWAYS PROMPT / ALWAYS RESPONSIVE
WE ALWAYS SHOW UP WHEN WE ARE CALLED!
WE DON'T MAKE PROMISES WE CAN'T KEEP!
WE DELIVER QUOTES FAST / ON TIME AND EVERY TIME!
WE COMPLETE EVERY JOB AND GET IT RIGHT THE FIRST TIME!
WE ALLEVIATE FRUSTRATION ON ALL PROJECTS!
WE MAKE SURE OUR CUSTOMERS ARE ALWAYS SATISFIED!
WE DON'T OVERCHARGE!
WE DELIVER RESULTS! NOT PROMISES!
WE ARE TRUSTED SINCE 1905!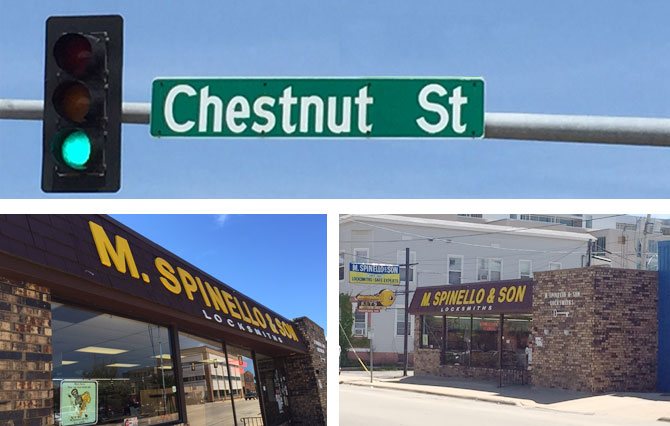 Let's set the record straight. M. Spinello and Son Locksmiths are not connected, affiliated, or associated in any way with any other Spinello Locksmith.
In the past, perspective clients and even our existing customers sometimes gets our company mixed up with another company but we are now going out of our way to clear up the confusion. Experience the difference between us today!
Call us today! (815) 963-0495

BETTER PRODUCTS! BETTER PRICES AND BETTER CUSTOMER SERVICE! HANDS DOWN!
We are M. Spinello and Son, located at our one downtown location at 522 Chestnut St., west of the river, two blocks west of BMO Harris Bank Center. Don't Get Fooled, Get The Original. M. Spinello and Son Locksmiths. Always Remember the "M".
Tell our staff that you remember the M and Get $1.00 off any key (Limit 1 per customer One time only)