Cloud Card Access Control Systems
Rockford IL Loves Park IL Machesney Park IL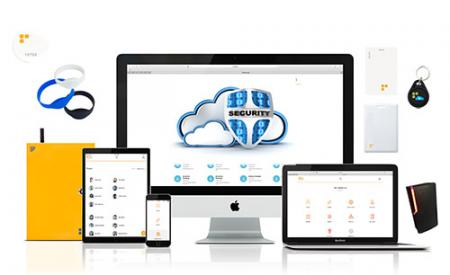 (815) 963-0495
OVER 40 YEARS OF EXPERIENCE
AFFORDABLE CLOUD ACCESS SYSTEMS
ACCESS YOUR SOFTWARE FROM ANYWHERE
FOBS / CARDS / MOBILE CREDENTIALS
NO PC REQUIRED ON SITE
NO OUTSIDE SUBCONTRACTORS
PROFESSIONAL INSTALLATION
ANNUAL SUBSCRIPTIONS
5 STAR AFTER THE SALE SUPPORT
TRUST THE CLOUD ACCESS CONTROL PROS SINCE 1905
DON'T SETTLE FOR AVERAGE!


M. Spinello & Son Locksmiths Safe Security Experts is the leader in cloud based access control systems and cloud card access systems in Rockford IL, Loves Park IL, Machesney Park IL and surrounding areas in northern Illinois. Our cloud access control systems and cloud access control software means no PC or computer hardware is needed on-site. Access your access control system with our cloud based access control software from anywhere in the world. Add or delete employees, change access groups or time zones, unlock doors and more from any smart-phone, tablet or PC.
Our cloud based access control system equipment means less money on your initial cloud access control system equipment investment and our affordable annual cloud subscription allows our customers to save money when the system is installed and even after paying for the annual cloud subscription for many years to come.
We offer single and multiple door cloud access control systems. We can use your existing HID access control cards or provide cloud proximity fobs, cloud proximity printable cards, cloud proximity clamshell heavier cards, cloud access control wristbands or cloud access control adhesive patches that attach to a smart phone.You can also use your smart phone as a mobile credential to unlock doors at your facility.
Trust Rockfords # 1 Cloud Card Access Control Team. Call for a free on-site estimate or call
(815) 963-0495