Bank Video Surveillance Systems
Rockford IL Loves Park IL Machesney Park IL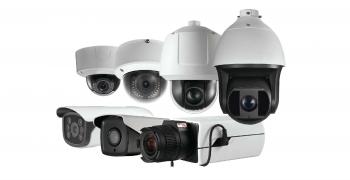 (815) 963-0495
BANK MAGNETIC LOCKS AND SECURITY EQUIPMENT
BANK HD VIDEO SURVEILLANCE SYSTEMS
KEYLESS ENTRY SYSTEMS AND CARD ACCESS
PROFESSIONAL INSTALLATION
NO OUTSIDE SUB CONTRACTORS
FREE ESTIMATES
5 STAR AFTER THE SALE SUPPORT
TRUST THE PROS SINCE 1905


M. Spinello and Son Locksmiths, Safe, and Security Experts, INC. located in Rockford, IL provides Professional Electronic Video HD Surveillance Systems, Bank Security Camera Systems, Card Access Systems, as well as High Security Bank Lock and Locking System Solutions for all of the area's banks in Rockford IL, Loves Park IL, and Machesney Park, IL in northern Illinois .
Free Estimates.
No Monthly Fees
Call us today! (815) 963-0495
We provide the latest technologies the to area's bank customers. We service and repair bank teller drawer locks,bank cabinets, safes, safety deposits locks,vaults, bank HD video surveillance systems, bank security cameras, card access control systems and more. We also install bank magnetic locking systems where you would be able to
lock-out potential bank robbery suspects before they gain entrance or after they exit the bank to protect your bank employees and staff.
We can upgrade your outdated analog video surveillance systems to a full HD 1080P video surveillance system and HD bank security cameras and use your existing wires already in place. This HD upgrade saves you the cost of running new cable. These bank security cameras give you four to five times the video resolution of analog cameras.
We provide complete security systems and HD bank security cameras for all banks along with service and maintenance for all existing bank security systems and security cameras in Rockford, Loves Park, Machesney Park, and surrounding areas. We are the leader in the banking and bank security industry with state of the art electronic security equipment systemsand professional installation. Located at 522 Chestnut St in Rockford, IL. We have been providing professional bank security services and equipment since 1905! Serving Rockford, Loves Park, Machesney Park, IL and surrounding areas.