Hair Salon Security Cameras
Rockford IL Loves Park IL Machesney Park IL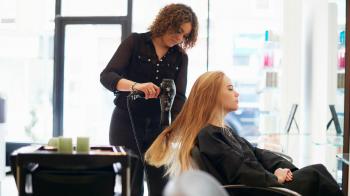 (815) 963-0495

KEEP YOUR HAIR SALON SAFE AND SECURE
HAIR SALON SECURITY CAMERAS
HAIR SALON VIDEO SURVEILLANCE SYSTEMS
SMART PHONE MONITORING
NO MONTHLY FEES OR CONTRACTS
SECURE YOUR FRONT DOOR / BUZZ CLIENTS IN
ELECTRONIC LOCKS AND UNLOCKING SYSTEMS
HD SECURITY CAMERAS WITH NO MONTHLY FEES
PROFESSIONAL INSTALLATION
NO OUTSIDE SUB CONTRACTORS
FREE ESTIMATES
5 STAR AFTER THE SALE SUPPORT
TRUST THE PROS SINCE 1905


M. Spinello and Son Locksmiths is the area's leader in hair salon security and hair salon security cameras in the Rockford IL, Loves Park, IL, Machesney Park IL and all of the northern Illinois area. We provide complete hair salon security solutions, security equipment and locksmith services for the area's hair salons.
Due to the rash of armed robberies and crime in the Rockford area, we have stepped up our efforts to make sure the area's hair salons are secure and safe.
One company, one solution. We provide both your locks and your electronic security. Call us first at (815) 963-0495
Free estimates.
Cerrajero Se Habla Espanol.
Here are just some of the services and equipment we provide: (no monthly fees or long contracts)
Automatic lock systems that allow you to keep your hair salon's doors locked at all time allowing free exit of clients and patrons
Electronic unlocking systems that allow stylists to unlock your hair salon's doors for clients or visitors you recognize with a wired push button
Wireless electronic unlocking systems where stylists can wear a neck lanyard with a wireless transmitter to unlock your salon's doors
Audio intercoms which allows stylists to speak to visitors and patrons and verify and allow entry
Video intercoms for blind spots or doors you can't see from the inside of the salon that allows stylists to see vistitors as well as speak to them and verify and allow entry
HD video surveillance systems, HD hair salon security cameras, and hair salon security camera upgrades
Each hair salon security system is customized for your exact needs. We have over forty years of experience!

(815) 963-0495