Safe Opening
Rockford IL Loves Park IL Machesney Park IL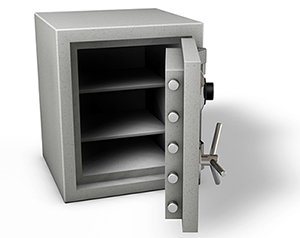 (815) 963-0495
PROFESSIONAL AND FAST SAFE OPENING AND REPAIR
SAFE COMBINATIONS CHANGED
ATM SAFE OPENING AND REPAIRS
THE AREA'S SAFE EXPERTS SINCE 1905
THERE IS NO SAFE WE CANNOT OPEN
TRUST THE SAFE PROS
MAKE SURE YOU ALWAYS HIRE A LICENSED SECURITY PROFESSIONAL IL. LICENSE # 192-000144


M. Spinello and Son Locksmith Safe Security Experts is the area's safe opening expert and leader in Rockford IL Loves Park IL Machesney Park IL. We provide emergency safe opening and repairs on the same day serving all of northern Illinois!
We provide professional expert safe opening of jewelry safes, goverment safes and containers, TL15 safes and fire safes and burglary Safes. We change safe combinations, repair safes, repair and install electronic safe dials and much more.
There is now safe we cannot open! Our safe technicians carry the latest safe tools and we offer affordable pricing.
We sell new safes, Gardall safes, Amsec safes, new safes, used safes, fires safes, gun safes, home safes, office safes, computer media safes, jewelry safes, pharmaceutical safes, burglary safes, electronic safes, office safes and more. We deliver and provide professional safe installation.
We provide complete mobile safe service and provide free estimates as well as 24 Hour Safe Service.
(815) 963-0495