License Plate Cameras
Rockford IL Loves Park IL Machesney Park IL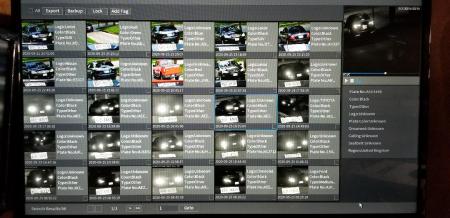 (815) 963-0495
NO MONTHLY FEES

OR LONG TERM CONTRACTS EVER!
HD INFRARED LICENSE PLATE CAMERAS
MOTION DETECTION RECORDING
HEADLIGHT MASKING FOR NIGHT PLATE CAPTURE
SOFTWARE CAPTURES AND SAVES ALL LICENSE PLATES
CAPTURE PLATES AT UP TO 49 MPH
GUARANTEED RESULTS DAY OR NIGHT
PROFESSIONAL INSTALLATION / 40 YEARS OF EXPERIENCE
FAST FREE ESTIMATES / SECURITY SURVEYS
5 STAR AFTER THE SALE SUPPORT
ALL EMPLOYEES BACKGROUND CHECKED
TRUST THE PROS SINCE 1905
DON'T WASTE TIME ASKING FOR A LICENSE PLATE CAMERA SOLUTION FROM ANOTHER INEXPERIENCED SECURITY COMPANY OR COMPUTER NETWORKING COMPANY THAT WILL NOT EVER WORK !
MAKE SURE YOU ALWAYS HIRE A LICENSED SECURITY PROFESSIONAL IL. LICENSE # 192-000144


M. Spinello and Son Locksmiths Safe Security Experts are the area's experts in license plate cameras, license plate recognition system, and license plate security cameras in Rockford, Loves Park, Machesney Park, IL and surrounding areas in northern Illinois.
OUR LICENSE PLATE RECOGNITION CAMERAS OPERATE RIGHT THE FIRST TIME AND EVERYTIME!

HERE'S WHY:
Our License Plate Recognition cameras (LPR cameras) are proven effective and work unlike other security companies.
M. Spinello and Son calculates vehicle speed and coverage distances to provide optimal pixel density to achieve license plate capture on the entrances your facility or residence. We provide highlight masking of vehicles headlights which enable the LPR cameras to block out headlights at night, then the infrared illuminators transmit light to the reflective license plate which gives you infrared license plate capture at night as well as color license plate capture during the day. We provide the appropriate license plate cameras equipment and match that HD recording equipment.
Other security companies guess at what you need but we know what you need!
These license plate cameras includes a 10 mm to 50 mm motorized vari-focal lens that lets the installer adjust the zoom angle of the picture, providing long-range video. The camera recognizes license plates of vehicles traveling up to 80 kph (49 mph). The camera can be mounted between 8 m and 30 m (26.25 ft and 98.43 ft) from where the vehicles will be traveling and captures and recognizes plates from a single lane. Coupled with a HD video surveillance network video management system, M. Spinello & Son offers a complete traffic management and parking solution.
The License Plate Recognition cameras automatically captures vehicle license plate images and recognizes license plate numbers and letters. During playback, an operator can perform a license plate search by Time and Date to view thumbnail images of all plates captured during the specified time period or can enter a license plate number to search for vehicles recorded with that plate.
Our pre-calculated the distances and angles of the LPR cameras provide optimal performance. We provide three year equipment / Two year labor warranty / No monthly fees or long term contracts.
Call the License Plate Capture Pros first at M. Spinello and Son for a free-onsite estimate and demo.
(815) 963-0495