School Security
Rockford IL Loves Park IL Machesney Park IL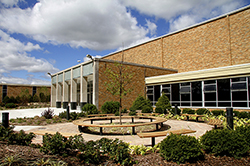 (815) 963-0495

TRUST THE BEST FOR SCHOOL SECURITY PRODUCTS AND SERVICES

CALL US FOR AN ON-SITE SECURITY ACCESSMENT
COMPLETE SCHOOL SECURITY
HD VIDEO SURVEILLANCE / MOTION DETECTION RECORDING
INTERCOM ENTRY SYSTEMS THAT UNLOCK DOORS
CARD ACCESS SYSTEMS / UNLOCK DOORS W/ CARDS OR FOBS
SCHOOL PA SYSTEMS
RESTRICTED " DO NOT DUPLICATE" KEY SYSTEMS
CLASSROOM LOCK DOWN LOCKING SYSTEMS
SCHOOL SECURITY ACCESSMENTS
5 STAR AFTER THE SALE SUPPORT
TRUST THE PROS SINCE 1905
MAKE SURE YOU ALWAYS HIRE A LICENSED SECURITY PROFESSIONAL IL. LICENSE # 192-000144

WE ARE THE THE AREA'S NUMBER ONE SCHOOL SECURITY COMPANY


SCHOOL HD VIDEO SURVEILLANCE SYSTEMS
M. Spinello and Son Locksmiths Safe Security Experts are the area's leader in school security, school security cameras and HD video surveillance systems for grade schools, high schools, charter schools and private schools in Rockford IL, Loves Park IL, Machesney Park IL for northern Illinois and southern Wisconsin. We provide free of charge on-site security accessments and determine the best strategy to secure your school We can provide solutions for locking all exterior doors, provide HD video surveillance systems and school security cameras for exterior doors, provide motion detection recording to preserve all activity outside of the facility, offer live video monitoring of all of your security cameras with no monthly fees. View your HD video surveillance cameras at multiple locations through the school by adding the HD surveillance system to your existing school's network. We also repair or upgrade existing school video surveillance systems.
SCHOOL INTERCOM ENTRY SYSTEMS
M. Spinello and Son also provides hard wired or wireless intercom entry systems for your schoolhere you can have your exterior doors locked at all times and confirm entry of visitors with audio intercoms or audio video intercoms. School employees can talk to or see who is at wishing to gain access to the school, verify that the visitor cis permitted to gain entry and unlock your school's doors all with the push of a button. This is an ideal way to control access to your school and keep the school "locked down" when students are present. We also repair existing school intercom systems and provide upgrades to school intercom systems as well.
SCHOOL CARD ACCESS CONTROL SYSTEMS
M. Spinello and Son's school card access control systems fallows you to allow all staff, faculty, and employees use key cards or fobs to enter tyopur school. You can program different users to enter the school at specific times through different doors. This school card access system allows you to lock down your facility but provide quick access to the doors for staff, faculty and employees. These school card access systems also report who enters the school and at what time. All of the programming is done through school card access software. If you lose and employee, faculty or staff member, if if a fob or card is lost or stolen, you can simply delete them from your card access system. No more re-keying locks and distributing keys. We also repair existing schhol card access systems or provide card access system upgrades as well.
SCHOOL RESTRICTED " DO NOT DUPLICATE KEY" SYSTEMS
M. Spinello and Son's restricted "do not duplicate " key systems allow you to take control of your fschool by making sure no past staff, employee or faculty members have keys to your facility. Once we replace your exterior locks, new restricted keys are distributed and no other company in the world can duplicate your keys except M. Spinello and Son. We provide a signature card to administrators which is filled out and returned to us. If your staff member, faculty member ot employee is not on the signature card, we refuse to duplicate any additional keys. We also repair or replace existing school locks, door closers, or classroom locks.
CLASSROOM LOCK-DOWN LOCKING SYSTEMS
M. Spinello and Son can provide classroom lock-down electronic lock hardware that allows teachers to lock down each classroom with a push of a button on a handheld remote. There is no need to enter the hallway to lock the door. These wireless classroom lock-down systems provide the ultimate in school security which is needed in this day in age. We can come on-site to determine which classroom lcokdown system is best for your classroom doors. We take school security serious.
SCHOOL PA SYSTEMS
We provide on-site surveys, PA system design, free detailed estimates and professional installation. Most importantly, we never oversell!
Let M. Spinello & Son install your new PA system or replace your old PA system. We provide the complete School PA system which includes a rack mount PA amplifier, PA microphones, surface mount speaker, recessed in ceiling speakers, gymnasium speaker with protective cages, the PA system cabling and professional installation.
OTHER SCHOOL SECURITY SYSTEMS / SCHOOL ADA DOOR OPERATORS / SCHOOL DOOR CLOSERS
M. Spinello and Son also provide new lock hardware, panic crash bars, ADA door operators, exit fire alarm devices and more for your school. We provide complete repair and replacement of all of the above.
Please give us a call and we can provide an on-site security accessment for your school and provide and itemized proposal to you.
FAMILY OWNED AND OPERATED SINCE 1905
We are family owned and operated since 1905 and provide same day responses for any issues you may have with your school security system or school lock systems. Call the Pro School Security Company Today!
SERVING ALL OF NORTHERN ILLINOIS / TRUST THE BEST IN SCHOOL SECURITY
We provide grade school, high school, charter school and private school security for the following areas:
Rockford IL, Loves Park IL, Machesney Park IL, Roscoe IL, Rockton IL, South Beloit IL, Beloit WI, Durand IL, Winnebago IL, Pecatonica IL, Dakota L, Freeport IL, Lena IL, Byron IL, Leaf River IL, Mt. Morris IL, Oregon IL, Polo IL, Stillman Valley IL, Rochelle IL, Dekalb IL, Dixon IL, Sterling IL, Cherry Valley IL, Belvidere IL, Genoa IL, Kingston IL, Kirkland IL, Caledonia IL, Popular Grove iL, Capron IL, Harvard IL, Crystal Lake IL, Janesville WI, Delavan WI, and surrounding areas in northern Illinois and southern Wisconsin.
(815) 963-0495