Key Fobs
Rockford IL Loves Park IL Machesney Park IL Belvidere IL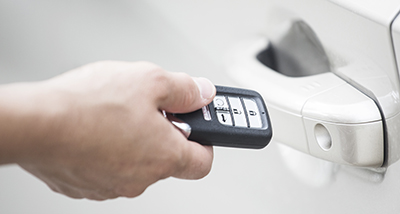 (815) 963-0495 SAME DAY SERVICE!
NEW AND REPLACEMENT VEHICLE KEY FOBS
AUTOMOTIVE KEY FOB REPAIRS
LASER KEYS / TRANSPONDER KEYS / KEY FOBS
LOST KEY FOB GENERATION
OUR PRICING IS BETTER THAN CAR DEALER PRICING!
PROFESSIONAL AND COURTEOUS STAFF
OTHER LOCKSMITHS EVEN CALL US!
FAST DEPENDABLE KEY FOB REPLACEMENT
TRUST THE PROS SINCE 1905


We can provide new and replacement lkey fobs for most makes or models! Call the Pros first!

Other Locksmiths even call us! 24 Hour service
Buy a used car with missing key fob?
Need an extra key fob for an additional driver?
Need a new auto or car key fob?
Need your key fob programmed?
Lost your original factory key fob and need a replacement?
Have a new key fob and need it programmed?
Do your children need a spare key fob?
Need a key fob programmed?
CALL US TODAY (815) 963-0495
We can help! At M. Spinello and Son Locksmiths Safe Security Experts, it's all about value and experience. Our automotive key fobs and key fob programming services are priced way below what the local dealerships typically charge.
The buying process is simple. Just give us the year, make, and model of your vehicle and leave the rest up to us. The auto / car key fobs are usually shipped within 1-2 days and our technicians are available to program and activate your auto / car key fobs.
Beware of purchasing your key fobs on-line. Many customers come to us and ask us to program new key fobs they have acquired on-line and we cannot guarantee these remotes will work. Many times customers have to return the key fobs and purchase a new key fob from us and our rkey fobs program just fine.

We guarantee our key fobswill work!

Serving Rockford, Loves Park, Machesney Park, IL and surrounding areas. We provide expert professional key fob programming.
IMPORTANT! PLEASE NOTE:
WE ONLY PROVIDE 24 HOUR EMERGENCY LOCKSMITH SERVICE
FOR COMMERCIAL CUSTOMERS

Please call us during regular business hours between 8am and 5 pm Monday through Friday
at (815) 963-0495 to schedule any of the following services:
Auto Lock Out Service
Home And Business Lock Out Service
Automotive Lost Key Service
Car Key Replacement And Programming
Replacement Auto Remotes And Key Fobs
Residential Lock Re-Keying Projects
Residential Lock Repairs
Residential Lock Installation