Phone Systems Rockford IL
Rockford IL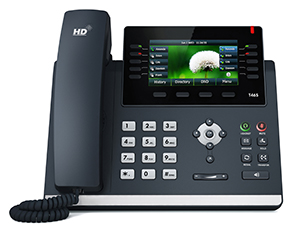 (815) 963-0495

CALL THE VOIP BUSINESS PHONE SYSTEMS PROS!

COMPLETE BUSINESS PHONE SYSTEMS
COMMERCIAL VOIP TELEPHONE SYSTEMS
WE OFFER THE MOST ADVANCED FEATURES
USE ONE COMPANY FOR CABLING AND EQUIPMENT
CLOUD BASED SYSTEM MEANS NEVER MISS A CALL
NEVER MISS A CALL!
NO PHONE LINES NEEDED
AFFORDABLE MONTHLY RATES
5 STAR AFTER THE SALE SUPPORT
TRUST THE PROS SINCE 1905


M. Spinello & Son Locksmiths Safe Security Experts is the leader in northern Illinois and provides professional installation of
cloud based business business phone systems
, telephone systems, telecommuncication systems, VOIP phone systems, VOIP telphone systems, cloud based phone systems and more serving Rockford IL, Loves Park IL, Machensey Park IL and surrounding areas.
We provide the complete business phone system, equipment, installation, programming and set up.
We provide business phone systems with multiple extensions with multiple features, proprietary phone system routers, POE switches, phone system PA equipment for warehouses and much more. We also run cabling and provide professional installation of your commercial phone system with low monthly fees as well.
INDUSTRIES SERVED:
We install VOIP cloud based business phone systems, telecommunication systems and VOIP telephone systems for schools and educational facilities, institutions, insurance companies, healthcare facilities, manufacturing plants, wholesale distributors, warehouses, businesses, retail stores, churchs, real estate firms, non-profit organizations and much more all
with a 40-80% savings over traditional phone service with more reliability and more advanced features with better clarity as well.
CLOUD BASED BACKUP SYSTEMS REDUNDANCY:
Our cloud based phone systems are uniquely designed to prevent power or data loss. In the event of a network, data or power loss, all inbound and outbond calls are forwarded to one of our other servers which are located in different geographic locations and environments to guarantee
99.9% uptime with our phone systems
. Our servers are programmed to work in real time redundancy running on a complete backup system with no data, information, settings lost or calls lost.
FEATURES:
M. Spinello & Son offers the most comprehensive cloud based phone system features in the business, including:
Unlimited Lines
Unlimited Calls To US
Dial By Name Directory
Call Forwarding
Find Me Follow Me
Intercom
Call Recordings
Barge
Page All / Paging Ext.
Call Hold / CallParking
Call Conference
Auto Attendant
Ring Groups
Ring Outside Numbers
Remote Pick-Up Ringing Ext
Voice Mail Box
Voice Mail To Email
Missed Call Notification
WHY USE M. SPINELLO & SON"S PHONE SYSTEMS:
Sure, you have choices when it comes to a cloud based VoIP phone system. But to really get the best Internet phone system, you need the professional installation and key features that set all others apart from MongoTel. M. Spinello & Son. What really separates M. Spinello and Son from the competition? The truth of the matter is that our competitors don't even come close to the reliability, security, support and overall superior connectivity from our cloud-based, virtual PBX platform and Internet communications services. Our products are best of breed, our installers professionally certified, and our support is 5 star and responsive on the same business day on our telecommunication systems.
Our success means that our means that our cloud based telphone system customers are always satisfied and continue to turn to us and our phone system solutions for new features, upgrades and additional installations. Proprietary technology which is professionally installed allows for high-definition quality VoIP. We start with a the most
professional installation by our low-voltage experts
. We take care of any firewall and network issues and offer a proprietary router that takes care of any programming difficulties you have had in the past.
YOUR TELEPHONE SYSTEM CAN GROW AS YOUR COMPANY GROWS:
M. Spinello & Son's cloud based phone systems reliability and includes and includes inherent security features with epert bandwidth allocation, no packet loss or delays. You can grow your phone system easily as well as seamlessly update your system with new features as your company grows. No matter how big or how small a system you needs, M. Spinello & Son provides the most cost effective and relaible VoIP cloud based telephone system and telecommunication systems with professional installation in Rockford IL, Loves Park IL, Machesney Park IL and surrounding areas in northern Illinois and southern Wisconsin.
(815) 963-0495