ID Card Printers
Rockford IL Loves Park IL Machesney Park IL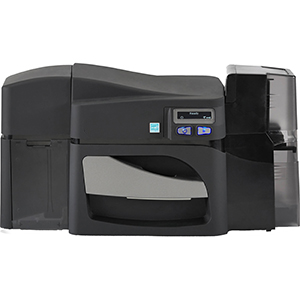 (815) 963-0495
CALL THE ID CARD PRINTING EQUIPMENT PROS!
PROFESSIONAL ID CARD AND ID BADGE PRINTERS
COMPLETE ACCESS CONTROL SYSTEMS
ID CARD PRINTING SOFTWARE
3 YEAR WARRANTIES WITH LOANER PROGRAM
SINGLE SIDED OF DUAL SIDED ID PRINTERS
5 STAR AFTER THE SALE SUPPORT
TRUST THE PROS SINCE 1905


M. Spinello & Son Locksmiths / Safe / Security Experts are the areas leader in professional ID card printers and ID badge printers. We provide professional card access control printers and ID card printing software and professional installation with over 37 years of experience in the ID badge and ID card printing industry for customers in Rockford IL, Loves Park IL, Machesney Park IL and surrounding areas in northern Illinois and southern Wisconsin.
Our ID card printers come with a three year warranty and we provide loaner ID card printers if you equipment needs to be repaired. You only pay for shipping going out to get your ID card printer repaired and we next day overnight your ID card printer back for no charge.
We provide single sided ID card printers, single sided ID badge printers, dual sided ID card printers, dual sided ID bage printersID card printing ribbons, ID card cleaning kits professional ID card printing software, complete integration of all ID card printing equipment, customer training and support. We also provide new and replacement printable ID cards and ID badges and complete card access control systems that work with your facility's printed ID cards. We even provide safety lanyards for your ID badges and ID cards. We offer cloud ID card printing software as well.
Call one company for your access control systems, ID badges, ID cards, and ID card printing equipment. We can provide multiple ID card printing solutions that are customized for your facility.
Call the ID card printer PROS today! (815) 963-0495