Touch Free Handicap Switches
Rockford IL Loves Park IL Machesney Park IL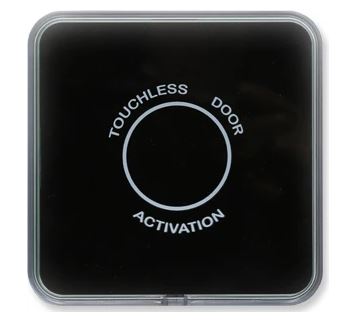 (815) 963-0495 SAME DAY SERVICE!

TOUCH FREE HANDICAP SWITCHES
PROTECTION FROM CORONAVIRUS
PROTECTION FROM COVID-19
REPLACEMENT OF CURRENT SWITCHES
REDUCE THE SPREAD OF GERMS AND VIRUS
PROFESSIONAL INSTALLATION
FREE ESTIMATES / CUSTOMIZATION
AMERICAN DISABILITIES ACT TRAINED INSTALLERS AND TECHNICIANS
TRUST THE TOUCH FREE SWITCHES PROS SINCE 1905
DON'T SETTLE FOR AVERAGE!


M. Spinello and Son Lock Safe Security Experts furnishes, installs and replaces your current handicap switches with wireless push button touch free handicap switches. These touch free handicap switches activation devices are designed to reduce the spread of germs, virus, coronavirus, COVID19 and bacteria and improves accessibility in healthcare, retail, industrial and commercial settings. We install new touch free handicap swithces with new ADA Handicapped Door Operators or can replace your existing handicap switches for your current handicap door operator in Rockford IL, Loves Park IL, Machesney Park IL and surrounding areas in northern Illinois and southern Wisconsin. Replace any current handicap switch you have already in places. We offer hard wired and wireless handicap switches.
Our new touch free handicap switches require just the swipe of your hand to open a handicap door operator or any device that requires touching a switch which reduces the spread of germs, viruses, coronavirus, COVID19 and bacteria.
Our Infrared Touchless actuators are the next generation of automatic door activation switches. The touchless Infrared ADA switches combine the latest advances in infrared sensing technology with durable composite plastics, to create an actuator that is both stylish and tough. Our infrared ADA touchfree switches are extremely thin and utilize no moving parts. The 4" faceplate is bordered by a clear bezel edge that illuminates upon activation. Their hands free operation makes them ideal for ADA applications.
Our touch free handicap switches will fit almost any application. Please call us for a free on-site estimate. Professional installation. Serving Rockford IL, Loves Park IL, Machesney Park, IL and surrounding areas.
Call the touch free switch pros at (815) 963-0495