Body Temperature Cameras
Rockford IL Loves Park IL Machesney Park IL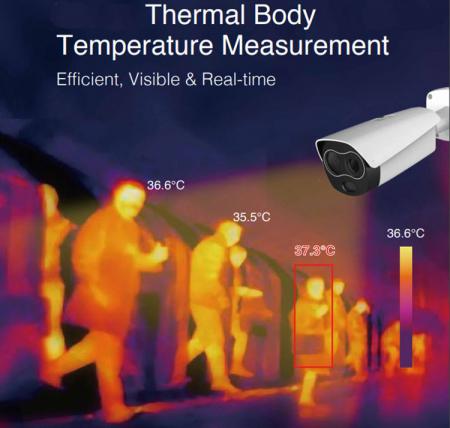 (815) 963-0495

NO MONTHLY FEES OR LONG TERM CONTRACTS EVER!
Trust Rockford's #1 Security Team
Over 40 years of experience
ELEVATED BODY TEMPERATURE CAMERAS
BODY TEMPERATURE SYSTEM EQUIPMENT
ULTRA HIGH ACCURACY
MONITOR UP TO 30 PEOPLE PER SECOND
PROFESSIONAL INSTALLATION
AFFORDABLE SOLUTIONS
QUICK TURN AROUND TIMES
5 STAR AFTER THE SALE SUPPORT
TRUST ROCKFORD'S #1 SECURITY TEAM SINCE1905
MORE 5 STAR GOOGLE BUSINESS REVIEWS THAN ANY OTHER COMPANY IN NORTHERN ILLINOIS


M. Spinello & Son Locksmiths Safe Security Experts is the leader in thermal temperature monitoring solutions, body temperature cameras, elevated body temperature camera solutions and equipment in Rockford IL, Loves Park IL, Machesney Park IL and surrounding areas in northern Illinois. Our thermal elevated body temperature cameras and systems are ideal in these difficult times during Coronavirus and COVID-19.

Our thermal temperature monitoring solutions and elevated body temperature cameras combine the latest hybrid thermal network camera, a blackbody calibration device, and an NVR to monitor temperatures within large groups of people at a distance. This elevated body temperature camera system solution delivers contactless and continuous non-invasive detection of elevated skin temperatures. Accurate temperature monitoring can reduce false positives, minimizing the number of people sent to secondary inspection, reducing manpower requirements, and improving personnel safety.

Hybrid technology combines both thermal and visible light sensors into an integrated package. The thermal sensor provides temperature monitoring, and the visible light sensor provides visual identification; both streams are fed into the a special network video recorder for synchronized recording and playback.

The Blackbody device provides a constant reference temperature in view of the Thermal camera, assuring accurate temperature monitoring during continuous operation. Our competitors systems without a reference module will not have the accuracy, or will require calibration if the ambient temperature changes. A/C units turning on and off, or a gust of wind from an entrance could easily skew readings, requiring re-calibration. Our body temperature cameras and body temperature camera system feature:

Ultra-high accuracy ±0.54° F temperature monitoring (with blackbody). Without the blackbody, the accuracy range drops to ±1.8° F).
ePoE Technology for converting coaxial to pure IP and long distance transmission.
Remote viewing and configuration with Our Free App
Automatic temperature monitoring without personal contact.
Live alerts to both mobile app and recorder, with automatic recording of temperatures that exceed limit defined by operator.
Monitors Multiple People

Long-distance rapid screening at up to 15 feet.
Face Detection allows for monitoring of multiple trigger people

Monitors up to 30 people per second, much faster than handheld solutions with no fear of cross-contamination.

No posing for the camera required or removal of accessories such as a face mask.
Call the elevated body temperature camera system pros first!
(815) 963-0495