Vehicle Camera Systems
Rockford IL Loves Park IL Machesney Park IL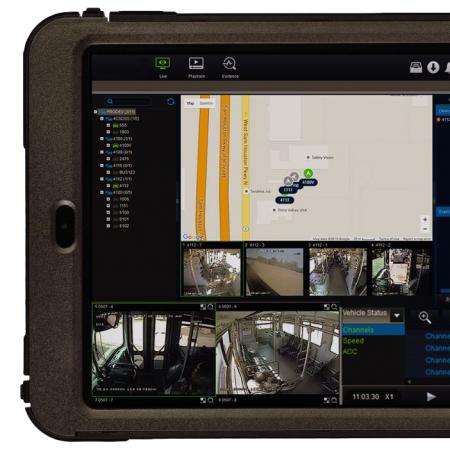 (815) 963-0495

NO MONTHLY FEES OR LONG TERM CONTRACTS EVER!
Trust Rockford's #1 Security Team
Over 40 years of experience
COMPLETE VEHICLE CAMERA SYSTEMS
CUSTOMIZED VEHICLE SECURITY SYSTEMS
MOTION DETECTION RECORDING
INFRARED COVERAGE AT NIGHT
WINDSHIELD CAMERAS SHOWS DRIVING
80 HOURS OF SD CARD RECORDING
PROFESSIONAL INSTALLATION
FAST DETAILED ESTIMATES
5 STAR AFTER THE SALE SUPPORT
TRUST ROCKFORD'S #1 SECURITY TEAM SINCE1905
MAKE SURE YOU ALWAYS HIRE A LICENSED SECURITY PROFESSIONAL IL. LICENSE # 192-000144

MORE 5 STAR GOOGLE BUSINESS REVIEWS THAN ANY OTHER COMPANY IN NORTHERN ILLINOIS
(SEE BELOW)


Nothing is more paramount than the well-being of our kids.
M. Spinello & Son takes that responsibility to heart—with our mobile HD video surveillance systems and our vehicle camera systems that maximize student and driver safety and that are designed specifically for mobile vehicle application with better technology and more features. M. Spinello & Son helps transit agencies protect and future-proof their fleets through smarter and the most reliable approaches to mobile HD video surveillance and mobile for all vehicles.
From our onboard mobile vehicle HD video surveillance cameras, vehicle camera systems and robust vehicle HD video surveillance recorders to the latest in software and machine learning, you'll find the technology that specifically fit's your specific transportation safety and vehicle security camera system needs. M. Spinello & Son helps transit agencies protect and future-proof their mass transit fleets through smarter approaches to mobile video surveillance providing the highest level of driver and passenger safety.
Our vehicle security camera systems and vehicle HD video surveillance systems feature:

Built in microphones for recorded audio

Specific non-infrared 1080P HD windshield cameras to monitor driving
(an infrared camera looking through the windshield would reflect the infrared illuminator on the glass at night which would result in reflection interference of the IR illuminator and result in no driving coverage at night)

Specific 1080P HD 155 degree field of view interior cameras with infrared illuminators

Lock and key secured micro SD card which can be removed and video can be viewed on any PC



Robust and reliable solid state HD video surveillance vehicle digital recorders without hard drives which offer protection from all temperatures, vibration and shock. Regular non-mobile DVR's are not designed to be installed in vehicles and will not withstand the punishment of inside vehicle temperatures and the constant vibration and shock of everyday driving!



Compact HD video mobile vehicle digital recorders that can mount inside of a glove box or under a front seat

(80) hours or (80) days of recording history based on the vehicle being driven one hour per day that records even if the vehicle ignition has been turned off. This feature is user defined featuring a power down delay which is usually set for 5 -10 minutes

Passive GPS which shows time, speed of vehicle and vehicle location on recorded video

1080P HD compact touchscreen monitor for live vehicle display for driver with panic button for immediate clip capture and event marking in case of an emergency to manually trigger an event and mark critical video

Concealed, clean cabling installation for tamper free security

All mobile HD video surveillance security camera system equipment and kits are from one manufacturer. Each component and peripheral is designed to work seamlessly with one another for years of trouble free operation and for 5 star after the sale support

Unprecedented three year equipment warranty with no monthly fees

In our experience, any other mobile HD video surveillance systems will not offer the level of technology and reliability to deliver the highest level of driver and passenger security.
Our previous customers have attempted to install multiple inexpensive mobile mobile video surveillance systems without success in the past! Let the experts install your mobile vehicle surveillance system right the first time!
In nearly four decades, we've built mobile vehicle video surveillance tailored solutions for virtually any application requiring mobile video surveillance. Full HD cameras inside and out, onboard recorders and software, video data management software—wherever industry is in motion, our solutions provide protection for student transportation, mass transit, commercial trucking, public safety industries and more.
CALL THE VEHICLE HD VIDEO SURVEILLANCE SYSTEMS AND VEHICLE SECURITY CAMERA SYSTEM INSTALLTION TEAM FIRST!
(815) 963-0495