Door Lockdown Systems
Door Lockdown Systems Rockford IL Loves Park IL Machesney Park IL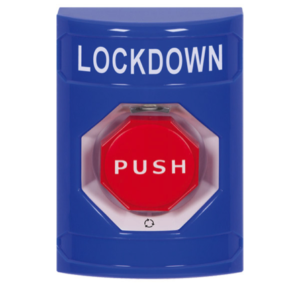 (815) 963-0495
MORE 5 STAR REVIEWS THAN ANY OTHER SECURITY COMPANY


LOCKDOWN SYSTEMS FOR ANY SECURITY APPLICATION
COMPLETE DOOR LOCKDOWN SYSTEMS AND EQUIPMENT
USE ONE COMPANY FOR MAGNETIC LOCKS AND LOCKDOWN EQUIPMENT
WIRELESS LOCKDOWN EQUIPMENT
TOUCHBARS, KEYSWITCHES, PIR EXIT SENSORS
PROFESSIONAL INSTALLATION
NO OUTSIDE SUB CONTRACTORS
FREE ESTIMATES
COURTEOUS AND KNOWLEDGEABLE TECHNICIANS
TRUST THE PROS SINCE 1905
M. Spinello and Son Lock Safe Security Experts furnishes and installs door lockdown systems, lockdown systems, magnetic locks and accessories. We can design a lockdown system for your facility so you lock your doors with either a hard-wired switch or a handheld wireless transmitter in case of an outside threat. We provide the complete door lockdown. Magnetic locks with 4000 lb. holding force, electronic toggle switches and lockdown system power supplies with backup battery capability are all available for new or existing applications
Call us today! Free estimates. (815) 963-0495

We install magnetic bank and credit union locking systems where you would be able to lock-out potential robbery suspects before they gain entrance or after they exit a bank or credit union to protect your bank or credit union employees and staff using wireless transmitters!
These door lockdown systems can be integrated with card access systems, intercom systems, or electronic keypad entry systems as well as being used for new single or multi door applications Give us a call to design a system that fits your facility's security lockdown system needs.
Call us for a free estimate today at
(815) 963-0495
Trust Rockford's #1 security team for you door lockdown system installation!