CCTV Systems
Rockford IL Loves Park IL Machesney Park IL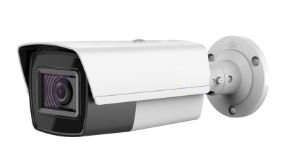 (815) 963-0495

NO MONTHLY FEES OR LONG TERM CONTRACTS EVER!
Trust Rockford's #1 Security Team
Over 40 years of experience
CCTV SYSTEMS
CLOSED CIRCUIT TELEVISION SYSTEMS
MOTION DETECTION RECORDING
SMART PHONE LIVE VIDEO MONITORING
PEOPLE AND VEHICLE ALERTS
RELIABLE HARD WIRED CAMERA SYSTEMS
PROFESSIONAL INSTALLATION
FAST DETAILED FREE ESTIMATES
QUICK TURN AROUND TIMES
5 STAR AFTER THE SALE SUPPORT
ALL EMPLOYEES BACKGROUND CHECKED
TRUST ROCKFORD'S #1 SECURITY TEAM SINCE1905
MAKE SURE YOU ALWAYS HIRE A LICENSED SECURITY PROFESSIONAL IL. LICENSE # 192-000144

MORE 5 STAR GOOGLE BUSINESS REVIEWS THAN
ANY OTHER COMPANY IN NORTHERN ILLINOIS
(SEE BELOW)


M. Spinello and Son Lock Safe Security Experts is the leader in professional CCTV, CCTV systems and closed circuit television systems for commercial and residential customers in Rockford IL, Loves Park IL, Machesney Park IL and surrounding areas in northern Illinois.. Our CCTV and CCTV systems feature motion detection recording, smart phone monitoring, smart motion alerts for people and vehicles to your smart phone, reliable equipment , professional installation
and no monthly fees ever!
. We have over forty years of experience. We respond quickkly and provide on-site CCTV and CCTV system estimates with fast and detailed quote delivery.
Our CCTV systems have with no monthly fees or long term contracts ever!
Trust Rockford's #1 security team for your security camera system installation!
Our CCTV systems are the most reliable because they are hard wired,come with better warranties, and the best after the sale customer service and support handes down.
We are family owned and operated since 1905. CALL THE CCTV PROS FIRST AT M. SPINELLO & SON

(815) 963-0495