Card Access Control Systems
Rockford IL Loves Park IL Machensey Park IL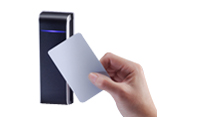 (815) 963-0495
OVER 40 YEARS OF EXPERIENCE
AFFORDABLE CARD ACCESS SYSTEMS & EQUIPMENT
ONE COMPANY / ONE SOLUTION
NO OUTSIDE SUBCONTRACTORS
PROFESSIONAL INSTALLATION
FREE ESTIMATES
5 STAR AFTER THE SALE SUPPORT
TRUST THE PROS SINCE 1905
DON'T SETTLE FOR AVERAGE!


M. Spinello and Son Lock Safe Security Experts is one of the only local companies that specialize in both card access control systems for larger facilities along with standalone card readers for smaller facility installations. Serving Rockford, Loves Park, Machesney Park, IL and surrounding areas.
Free on-site estimates
.
Call us today! (815) 963-0495
And unlike other security companies, we do not only install the card access system, but also install the lock hardware and restricted keyway cylinders that make up the access control system, which gives us unmatched expertise over other area access control companies.
This is very important because the lock hardware and restricted key cylinders that are needed are just as important as the card access system itself.
M. Spinello and Son offers Keymark restricted cylinders and keys that are only available through our company and restricted worldwide.
Our card access control systems feature encrypted card readers and cards making our systems more secure and less prone to card cloning. Our true client / server card access software is ten times more secure than Internet or web based card access software. We install magnetic card readers, proximity readers, and biometric hand and fingerprint readers as well.
We also provide restricted lock cylinders for your card access doors. This way, the locks are re-keyed before the card access equipment is installed and the restricted keys are given to administrators for an emergency bypass in case the card access system were to go down. No other security company offers all of these important components. You deal with one company for both the card access system and the lock hardware.
We provide cost-effective, sophisticated access control systems and readers for all types of customers. Just a few of the reasons to choose M. Spinello and Son for your card access system project include:
Cost
Our systems typically costs much less per door than other popular proximity-based systems.
One Source
Use one company for your lock hardware, restricted keys, electric strikes, and the card access control equipment. A card access control system is made up of all of these components and we are the only company that can provide with the complete solution. No sub-contractors or multiple company's to deal with.
Fit
M Spinello meets the requirements of 100% of all access control projects.
Simplicity
All systems are easy to learn, configure and operate.
Expandability
You can add features as needed and grow one door at a time to match user requirements.
Reliability
Extremely durable hardware products with best-in-the-industry warranties as well as low maintenance, lifetime warranty proximity technology. Free one or two-year warranties on all systems. Extended service agreements are also available.
Support
Free Pre-sale system design and expert installation as well as outstanding after the sale service and support by M. Spinello and Son
Delivery
Delivery and Installation times always met on every project
People
M. Spinello and Son has been in the security business for over 110 years. Our system design team and installers have thirty years of experience. We provide outstanding card access products and card access service and have installed hundreds of card access systems in northern Illinois.
Local Company
M. Spinello is a family owned, local security company serving Northern Illinois and Southern Wisconsin since 1905.
Where We Are Going
An expanding product line and services that will grow with your business
Free On Site Estimates
M. Spinello and Son provides free on site estimates for all of our card access control equipment product lines.