Door Hinge Repairs
Rockford IL Loves Park IL Machesney Park IL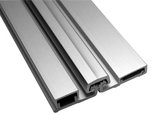 (815) 963-0495 SAME DAY SERVICE!

WE REPLACE WORN DOOR PIVOTS WITH CONTINUOUS HINGES
DON'T REPLACE YOUR DOOR AND FRAME!
PROFESSIONAL INSTALLATION
ROTON HINGES
FREE ESTIMATES
COURTEOUS AND PROFESSIONAL TECHNICIANS
TRUST THE PROS SINCE 1905


Do you have a storefront door that is dragging because of worn out hinge pivots? Do you need think your door replaced?
Let M. Spinello and Son save you the huge expense and repair your door for a third of the cost of a new door and frame.
Free on-site estimates
.
M. Spinello and Son Lock Safe Security Experts have the solution. We can repair your door and frame by removing your door pivots and installing a continuous hinge. A continuous hinge runs the entire length of your door and adjusts your door back to it's original opening position. This eliminates costly door replacement costs. We can install continuous hinges on almost any type of door.
Our service technicians are available to come on-site, take the required measurements, and provide a quote and solution for your door and frame problems. We are the area's experts in door, frame, and hinge repairs and replacement. Serving Rockford, Loves Park, Machesney Park, IL and surrounding areas since 1905.