Access Control Systems Equipment
Rockford IL Loves Park IL Machesney Park IL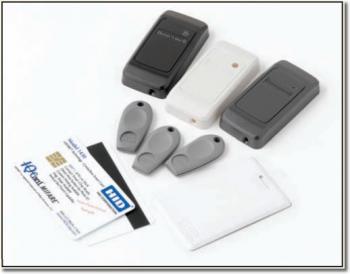 (815) 963-0495


NO MONTHLY FEES

OR LONG TERM CONTRACTS EVER!
DEPENDABLE AND AFFORDABLE CARD ACCESS SYSTEMS AND EQUIPMENT
USE ONE COMPANY FOR LOCK HARDWARE, ELECTRIC STRIKES AND CABLING
PROFESSIONAL INSTALLATION
NO OUTSIDE SUB CONTRACTORS
FREE ESTIMATES
5 STAR AFTER THE SALE SUPPORT
TRUST THE PROS SINCE 1905
SEE OUR 5 STAR GOOGLE BUSINESS REVIEWS
M. Spinello and Son Locksmiths is the areas leader in card access control security systems. We provide professional access control equipment and installation with over 36 years of experience in the industry for customers in Rockford IL, Loves Park IL, Machesney Park IL and surrounding areas..
Call us today! (815) 963-0495
And unlike other security companies, we do not only install the access control system, but also install the lock hardware and restricted keyway cylinders that make up the access control system, which gives us unmatched expertise over other area access control companies.
This is very important because the lock hardware and restricted key cylinders that are needed are just as important as the access control equipment system itself. M. Spinello and Son offers Keymark restricted cylinders and keys that are only available through our company and restricted nationwide.
Our access control systems feature encrypted card readers and cards making our access control systems more secure and less prone to card cloning. Our true client / server card access software is ten times more secure than Internet or web based access control software.
We install magnetic card readers, proximity readers, and biometric hand and fingerprint readers as well.
We also provide restricted lock cylinders for your access control doors. This way, the locks are re-keyed before the access control equipment is installed and the restricted keys are given to administrators for an emergency bypass in case the access control system were to go down. No other security company offers all of these important components. You deal with one company for both the access system and the lock hardware.
Therefore, in the quest to provide adequate on-premise security, businesses avail themselves of a combination of security solutions, of which Access Control Systems are at the forefront.
Access Control is the security technique used to regulate who can gain entry or make use of facilities and/or resources within an environment. Basically, there are two types of access control; physical and logical. Physical access control restricts access to rooms, sites, premises etc. while logical access restricts access or connections to virtual systems such as computers, networks etc.
Through the use of details such as biometric scans, magnetic cards, passwords amongst others, access control systems perform identification, authorization and accountability of entities within a corporate setting.
However, the types, functions, features and specifications are way too broad that making an informed decision on which access control system to buy could leave you at the crossroads. So, here are 4 key factors to take into account when choosing a worthwhile security access control system.
Corporate Needs
The first point of call is to analyze your individual corporate needs and determine the main objectives for installing a security access control system.
Is it mainly to improve the security of the premises? Or will it additionally serve as a video management suite thereby ensuring employees are always on time and checking access areas with video surveillance? Or do you have some other functions that are unique to your corporate setting you might want to incorporate?
Before the search for a security access control system begins, these are some of the questions you need to answer.
A good security access control system can be modified to meet your corporate needs and will support other related office management functions for seamless integration.
Scalability
Secondly, the features and scalability of a security access control system need to be given core consideration. Remote access is top-of-the-list in this regard. Top-notch access control systems are interlinked such that multiple entry points can be managed from one location within the premises.
M. Spinello and Son provides access control security systems for a single door or for up to 256 doors at your facility. We allow you to grow your system with different access control panel options.
Technological Sophistication
A third factor to consider is the level of technology that will be employed across the board. An appropriate access control system will factor in accessibility hierarchy.
Important areas of an office require higher security configurations and should not be accessible by all staff. Bio-metric controls such as fingerprint scanners, retinal scanners and voice recognition gadgets should be installed in areas with restricted access.
Also, integration of other technologies such as video surveillance, telephony systems and exit controls might be necessary. This guarantees the access control system can be fully reflective of your risk management framework.
Codes and Regulations
Lastly, there are codes and regulations that govern the types of access controls that can be installed. Generally, equipment should meet the such requirements and we make sure all codes and regulations are met on every installation including not only the access control equipment but also the door and lock harware that will be needed.
Summarily, choosing the best access control security system is hinged on numerous technical factors that could leave you well confused. That's what we are here for. M. Spinello and Son is the area's expert in professional access control security systems and equipment with over thirty six years of experience.
We provide free onsite estimates. Serving Rockford IL, Loves Park IL, Machesney Park, IL and surrounding areas in northern Illinois and southern Wisconsin.
(815) 963-0495