Electronic Lock Timers
Rockford IL Loves Park IL Machesney Park IL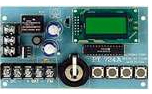 (815) 963-0495
ELECTRONIC TIMERS LOCK S
LOCK AND UNLOCK YOUR DOORS AUTOMATICALLY
ELECTRONIC TIMER SYSTEMS
COMPLETE SYSTEMS WITH ELECTRIC STRIKES
COMPLETE SYSTEMS WITH MAGNETIC LOCKS
TIMED SECURITY FOR EVERY APPLICATION
PROFESSIONAL INSTALLATION
NO OUTSIDE SUB CONTRACTORS
FREE ESTIMATES
5 STAR AFTER THE SALE SUPPORT
TRUST THE PROS SINCE 1905


Why use alarm companies that subcontract a locksmith to install lock hardware with your electric strike and electronic lock timer system and electronic lock timers when you can call one company to to take care of your entire project? At M. Spinello and Son we are all about less money, less phone-calls, less hassle!
M. Spinello and Son Locksmiths furnish and install commercial and industrial electronic lock timers and elctronic lock timer systems. These electronic timers are used to automatically lock and unlock doors at specific times. We also install complete lock hardware, panic exit devices, electric strike, door closers, power supplies and everything you need! We can take car of programming the electronic lock systems and training you on the programming if you decide in the future to make any changes.
These electronic lock timers and electronic lock timer systems are ideal for facilities with a few doors. For larger facilities, we suggest an access control system which allows for numerous doors to auto-lock and auto unlock.
Call us to see what system is right for you. Serving Rockford IL, Loves Park IL, Machesney Park, IL and surrounding areas since in northenr Illinois since 1905.
Free on-site estimates
.
Call us today! (815) 963-0495