IP Security Cameras
Rockford IL Loves Park IL Machesney Park IL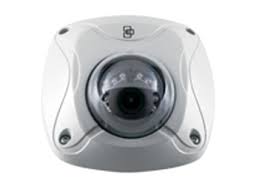 (815) 963-0495

NO MONTHLY FEES OR LONG TERM CONTRACTS EVER!
Trust Rockford's #1 Security Team
Over 39 years of experience
HD SECURITY IP CAMERAS WITH INFRARED
MOTION DETECTION RECORDING
SMART PHONE LIVE VIDEO MONITORING
PROFESSIONAL INSTALLATION
FAST DETAILED FREE ESTIMATES
QUICK TURN AROUND TIMES
5 STAR AFTER THE SALE SUPPORT
ALL EMPLOYEES BACKGROUND CHECKED
TRUST ROCKFORD'S #1 SECURITY TEAM
DON'T SETTLE FOR AVERAGE
MAKE SURE YOU ALWAYS HIRE A LICENSED SECURITY PROFESSIONAL IL. LICENSE # 192-000144

MORE 5 STAR GOOGLE BUSINESS REVIEWS
THAN ANY OTHER COMPANY IN N. ILLINOIS
(SEE BELOW)



M. Spinello and Son Locksmiths is the areas leader in 4K IP security cameras and 4K IP recording systems. IP video surveillance systems record onto network video recorder.
No monthly fees or long service contracts with our IP camera systems!

Free on-site estimates
.
Call us today! (815) 963-0495. OUR 4K IP CAMERAS FEATURE AUTOMATIC ZOOM!

We provide the most reliable and highest quality HD video surveillance equipment, more professional installation, better warranties, and the best customer service and support handes downall at the lowest price. We don't oversell and get the job done right, on-time, the first time and every time!
Why pay alarm companies and internet providers monthly monitoring fees for remote viewing of your HD cameras when you can monitor our HD security cameras free without any monthly expense? Purchase your equipment outright with no monthly fees or long term service contracts.
M. Spinello and Son the area's leader in high definition IP 4K security camera systems. Serving Rockford IL, Loves Park IL, Machesney Park, IL and surrounding areas in northern Illinois since 1905.
These 4K IP camera systems offer the highest resolution possible with these 4K IP cameras recording at the highest frame rate possible. This allows you to zoom in on recorded images during playback of recorded images with no quality loss. Zoom in on subjects, license plates, vehicles, and other events. Category 5 cabling is used when installing these types of systems with power over ethernet modules to power the IP cameras.
We provide license free IP camera system solutions for up to 128 IP cameras.
Please Note:
A Computer Networking Company is not a Security Company. Be careful who you choose to install your IP Video Surveillance Cameras and Equipment.
ALWAYS HIRE A LICENSED SECURITY PROFESSIONAL
(815) 963-0495