HD Security Cameras
Rockford IL Loves Park IL Machesney Park IL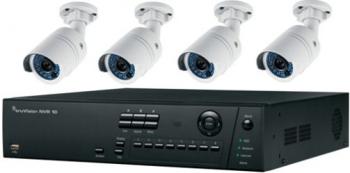 (815) 963-0495

NO MONTHLY FEES OR LONG TERM CONTRACTS EVER!


Over 37 years of experience
HD SECURITY CAMERAS WITH INFRARED
MOTION DETECTION RECORDING
SMART PHONE LIVE VIDEO MONITORING
PROFESSIONAL INSTALLATION
FAST FREE ESTIMATES
5 STAR AFTER THE SALE SUPPORT
ALL EMPLOYEES BACKGROUND CHECKED
TRUST THE PROS SINCE 1905
MAKE SURE YOU ALWAYS HIRE A LICENSED SECURITY PROFESSIONAL IL. LICENSE # 192-000144
SEE OUR 5 STAR GOOGLE BUSINESS REVIEWS HERE
M. Spinello and Son is the area's leader in HD Video Surveillance Equipment. We deliver the newest and latest HD technology to our customers in Rockford IL, Loves Park IL, Machesney Park IL, Belvidere IL and surrounding areas in northern Illinois.
Serving customers in a 40 mile radius from downtown Rockford IL.
Free on-site estimates
.
Call us today! (815) 963-0495.

We provide professional installation for all residential and commercial HD video surveillance systems and equipment!
Unlike alarm companies and internet providers who charge monthly monitoring fees for remote viewing and live video monitoring from your smart phone. You can monitor our security cameras free without any monthly expense. You also own your equipment right from the start with no monthly maintenance fees or long term contracts!
We provide the most reliable and highest quality HD video surveillance equipment, more professional installation, better warranties, and the best customer service and support handes downall at the lowest price. We don't oversell and get the job done right, on-time, the first time and every time!
ALWAYS HIRE A LICENSED SECURITY PROFESSIONAL
It's important who you trust to come into your home or business. All employees at M. Spinello and Son Locksmiths go through extensive background checks and fingerprinting to assure your privacy and security. We are licensed locksmiths and security installers through the state of Illinois.

Illinois License No. 192-000144.

You should always ask!
We also offer more inclusive and longer warranties than all of the competition on all our our HD video surveillance systems on both HD equipment, labor, and on-site technical support after the sale. We receive many complaints from customers converting over to our HD equipment that it is always difficult to after the sale support! Not with M. Spinello and Son. Call us today to experience the difference.
Upgrade your existing analog standard definition systems with M. Spinello and Son's High Definition 1920 by 1080P HD security equipment and see up five to six times the video quality over analog. The best thing about these HD video surveillance systems and HD security cameras is that we can use your existing wiring already in place! This HD security equipment allows you to zoom in on images without hardly any video loss of resolution.

We can provide a free on-site estimate for upgrading to HD equipment replacing existing analog systems as well as providing new complete HD surveillance equipment. Serving Rockford IL, Loves Park IL, Machesney Park, IL and surrounding areas in northern Illinois since 1905.