Lock Colors
Locks come in various colors, or what we locksmiths call "finishes". This page is to help you select the appropriate finish of a lock you need replaced, or to match existing locks already installed. Call us first for any special color lock needs.
Call us today! (815) 963-0495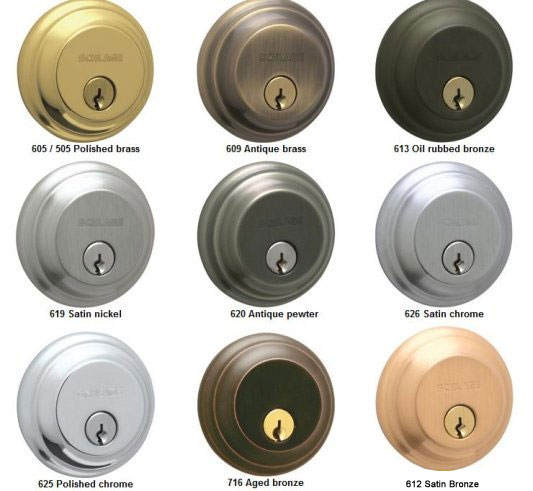 DON'T GET FOOLED! GET THE ORIGINAL SPINELLO! M. Spinello and Son, Inc. is not affiliated or connected with any other
Spinello lock Company
. We have only one location, Downtown at 522 Chestnut Street Rockford, IL 61102 Since 1905. Remember the M! Business Hours: Monday- Friday 8 AM - 5 PM.
(815) 963-0495