Ring Video Doorbells
Rockford IL Loves Park IL Machesney Park, IL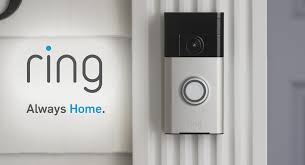 RING VIDEO DOORBELL INSTALLATION
COMPLETE WI-FI SET UP
PROFESSIONAL INSTALLATION / 40 YEARS EXPERIENCE
FAST FREE ESTIMATES
5 STAR AFTER THE SALE SUPPORT
TRUST THE PROS SINCE 1905
MAKE SURE YOU ALWAYS HIRE A LICENSED SECURITY PROFESSIONAL IL. LICENSE # 192-000144



M. Spinello and Son Locksmiths Safe Security Experts is the area's leader in professional installation and Wi-Fi set up of the complete line of Ring Video Doorbell products and equipment in Rockford IL, Loves Park IL, Machesney Park, IL and surrounding areas. Professional installation of Ring Video Doorbell Pro.
Let M. Spinello and Son custom design install your Ring Video Doorbell Equipment, Wi-FI, and wire the Ring Video Doorbell to your homes existing doorbell. If your existing doorbell is not compatible, we can even replace that for you. You can sit back and relax and leave the entire installation to us! Let us recommend the right equipment for your home and residential security application.
We provide complete Ring Video Doorbell Professional Installation in Rockford IL , Loves Park IL, Machesney Park IL and surrounding areas in northern Illinois.
With M. Spinello and Son Locksmiths Safe Security Experts and Ring, we provide Smart Security anywhere you need it!
Ask us about a residential HD video surveillance system with no monthly fees to compliment your Ring Video Doorbell!
Trust Rockford's #1 Security Team Since 1905! Don't Settle For Average!
(815) 963-0495
Commercial and Industrial Mobile Doorbell Security For Your Facility?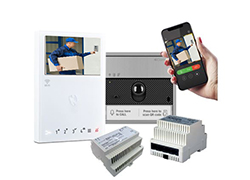 Are you looking for a APP based commercial or industrial mobile doorbell solution for your facility similiar to a Ring Video Doorbell where you can see and communicate with a visitor and unlock a door?
Click the link below to go to our mobile phone audio video intercom system page:
https://mspinello.com/page/242/mobile-phone-intercom-systems-rockford-il